People Analytics Job Board
Launch or Advance Your Career in People Analytics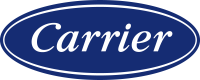 FEATURED
Sr. Manager - HR Analytics - Carrier             
Palm Beach Gardens, Florida, United States,
Use data visualization to turn sophisticated data into simple and easy to understand narratives for senior business leaders and HR stakeholders....
VIEW JOB
FEATURED
HR Intelligence & People Analytics Lead - The Adecco Group
Sofia, Sofia City, Bulgaria,
Support the Adecco Group's people strategy / approach with people analytics, including key KPIs, data structure, vendors and tools....
VIEW JOB
FEATURED
Sr. Specialist HR Global People Analytics - Nissan Motor Corporation
Mexico City, Mexico,
Develops and maintains analytic tools to enable and deliver insights around the workforce to internal HR leaders and business leaders. ...
VIEW JOB
FEATURED
People Analytics Internship - Kraft Heinz
Amsterdam, North Holland, Netherlands,
You'll support the People Analytics Manager for the International Zone (spanning APAC, EMEA, and LATAM) to further the understanding of People...
VIEW JOB
Analyst, Global People Analytics - Bain & Company
Gurgaon, Haryana, India,
Support local office inquiries and provide assistance as needed. Work collaboratively as a member of the Global People Analytics team....
VIEW JOB